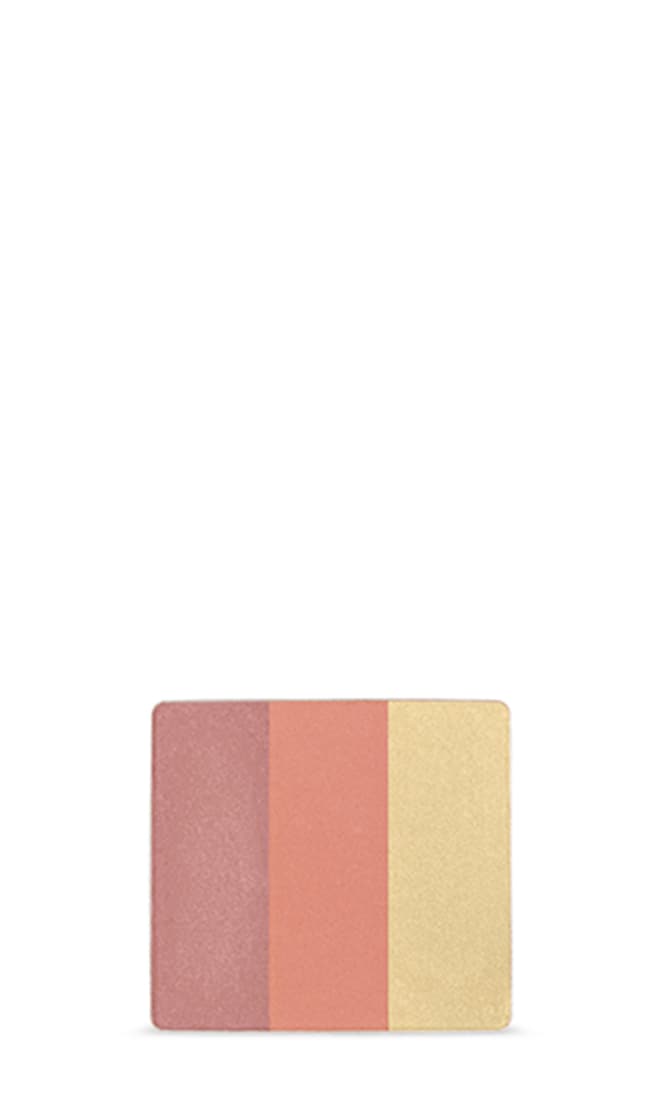 Petal Essence™ Face Accents
Let your color bloom; bronze, highlight or blush with our petal-soft, talc-free face accents. Blend your perfect accent with a trio of complementary.

Please note: this product comes without a compact. To encourage reuse and reduce waste, Aveda sells three refillable compacts separately.
181/Apricot Whisper
Warm, sunny golden to coral peach
Kabuki-style brush—with soft, non-animal fibers is angled to blend uruku bronzer flawlessly. The unique contoured bristles pick up only the amount of pigment you need and evenly distribute it exactly where you want it. The vivid red-orange hues in the brush are inspired by pigments from the urukum shrub. Take it everywhere in a certified organic cotton pouch.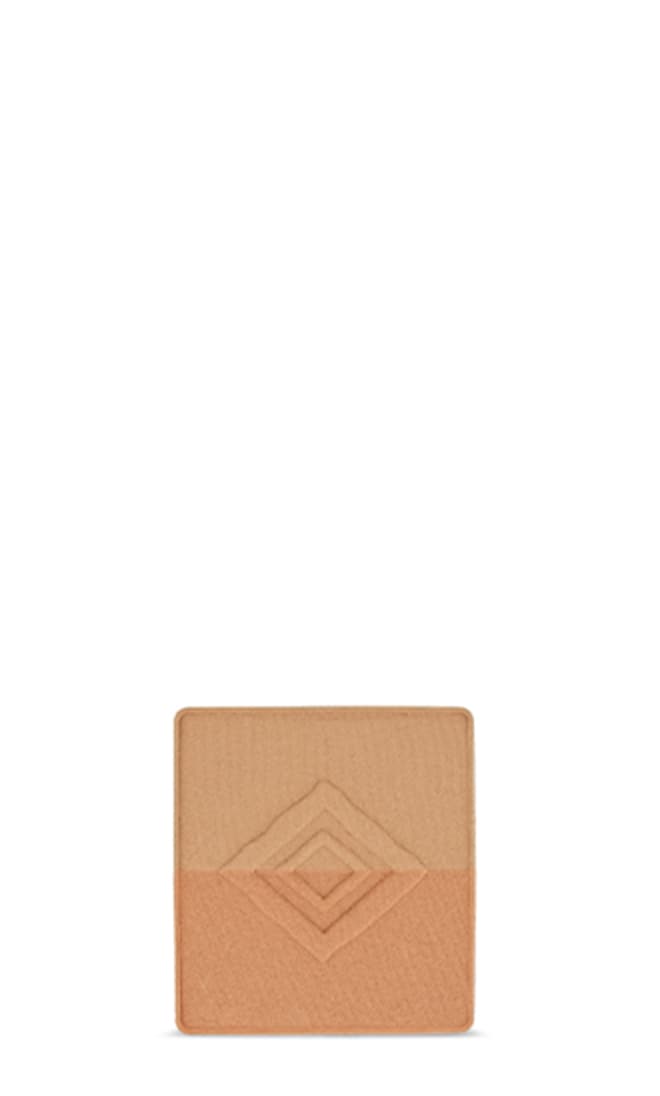 Glow naturally with our bronzing duos. Every stroke warms skin with annatto-powdered pigment from the urukum shrub-and mica, a light-reflecting mineral for a sun-kissed glow.