Dry Shampoo & Conditioner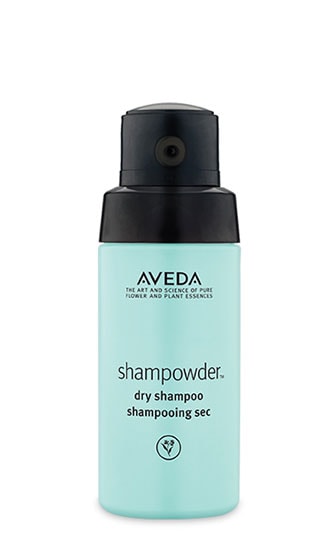 Conquer second day hairstyles. Absorb excess oil, impurities and sweat with powerful plant powders. Instantly add volume and texture to refresh style.
Revives hair with naturally derived powders that absorb excess oil and impurities. For all hair types.
WHY GO DRY?
Water shortages are a serious concern to people around the world.
Here's how simple actions can help cut down your water consumption.

If you cut 3 minutes from your shower
by dry shampooing and conditioning you can save 6 gallons of water1

If you turn off the faucet while brushing
you can save about 28 gallons in a week1

If you switch off the lights every day before work for a month,
you can save 32 gallons of water2

If you skip one quarter-pound hamburger...
you can save about 460 gallons of water3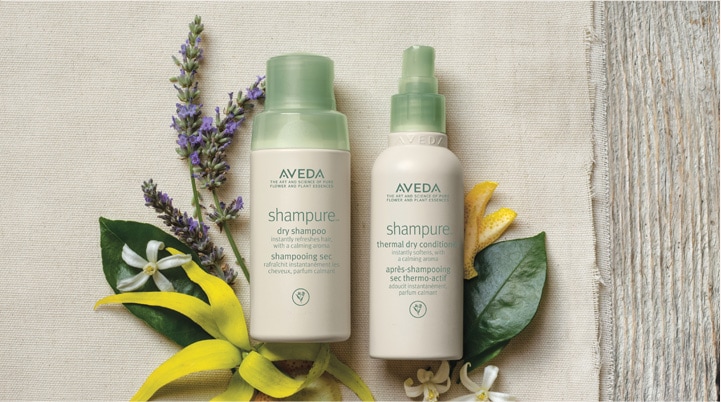 LOVE YOUR
NON-WASH DAY HAIR

1. INSTANTLY REFRESH
shampure™ dry shampoo revives your hair and senses with 25 pure flower and plant essences in its calming aroma.

2. INSTANTLY CONDITION
NEW shampure™ thermal dry conditioner instantly softens, detangles and protects while you heat-style.

3. GET CREATIVE
Hair is easier to style on non-wash days, because it has more texture to hold styles.