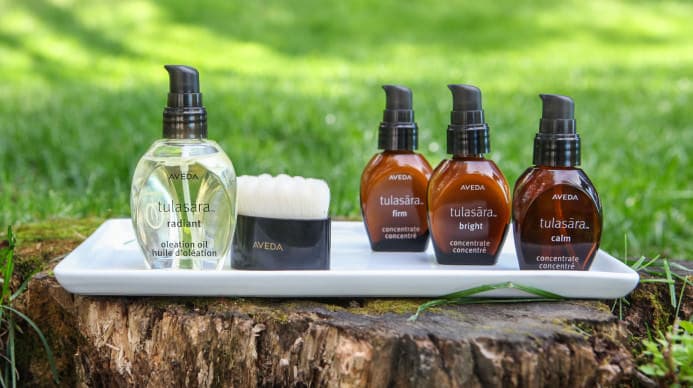 Our Story | September 6, 2016
The new Tulasara Relies on the Three Doshas for Form and Function
Although Aveda's new Tulasāra™ Radiant Oleation Oil and Firm, Bright, and Calm Concentrates are our newest scientific innovation, the creation of the bottles they're housed in was a feat in its own right. "The distinctive three-sided shape came out of a few different things," says Terese Isaacson, Senior Designer for Aveda.
First and foremost, it was inspired by the three doshas (energies believed to circulate in the body and govern physiological activity) of Ayurveda: Vata, Pitta, and Kapha. The bottom of the bottle is representative of another triangular shape—the A in Aveda.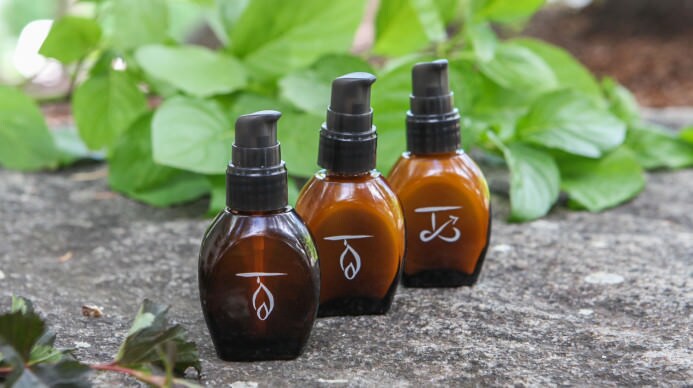 Each bottle also features its own unique, hand-drawn symbol, meant to signify the pairing of natural elements which represent doshas: infinity and air represents vata; fire is Pitta; water and earth are Kapha. And there's also the all-natures symbol, designed to reflect the heart and spirit of Tulasāra™, which brings all natures into balance (in Sanskrit Tulasāra™ literally means moving toward balance).
The bottle color is also significant, says Isaacson. "We did amber glass because we loved the reference to the traditional use of amber bottles in apothecaries, as our bottles are a modern take on the traditional apothecary feel."
But without functionality, form is irrelevant, isn't it? "We chose a pump for product evacuation over a dropper for ease of use, so everything is in one piece," says Isaacson. Also, there's no slippery residue to deal with!
Best of all? The glass bottles are fully recyclable.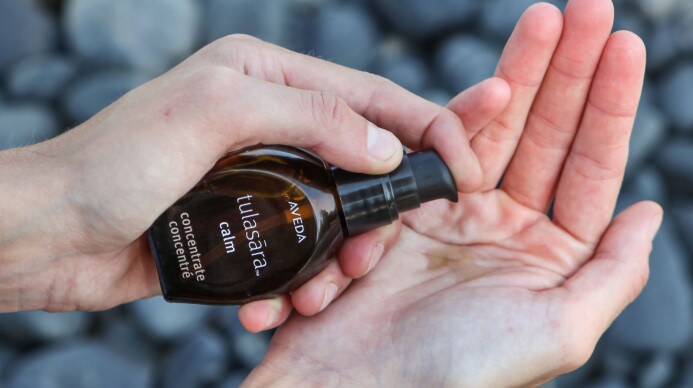 Are you excited about the new Tulasāra™? Share this story on Facebook with the hashtags #LivingAveda and #AvedaSkincare
And don't forget to pick up one of these wonderful concentrates today!