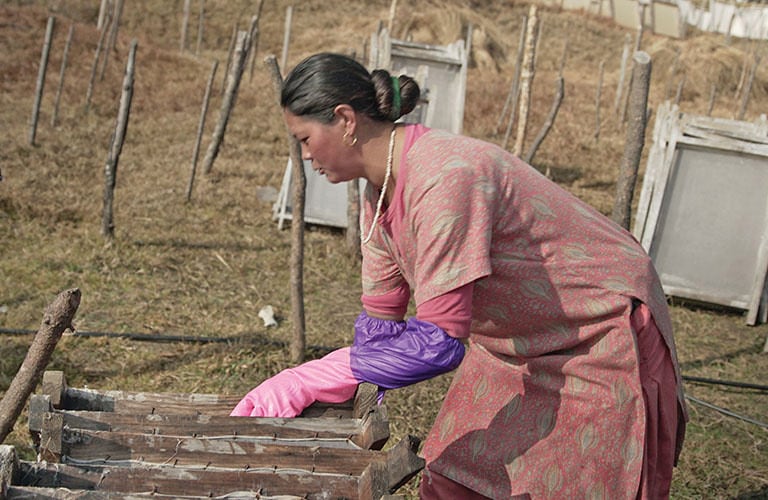 The green paper on our gift sets is hand-crafted
and employs people in Nepal to help change lives.
The paper helps protect animals too.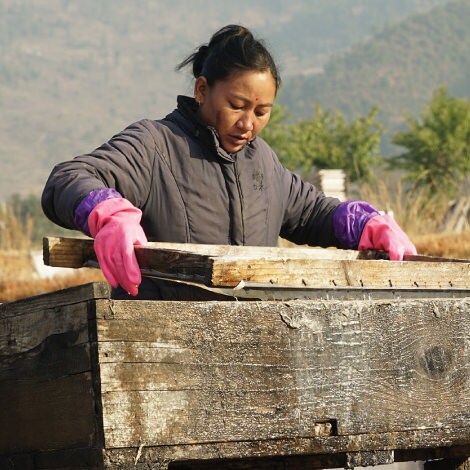 Januka is a papermaker for Aveda, the sole provider for her
family, and rebuilding her home lost in the earthquakes.

"Nepali mothers can be self-independent."

THE PAPER WE BUY CREATES INCOME
FOR 4,9001 PEOPLE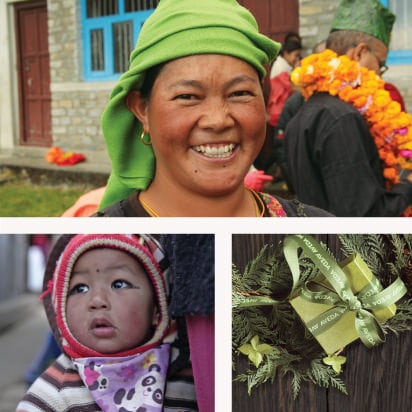 Doma's job as a papermaker for Aveda continues after the
earthquakes impacted so may livelihoods—so her family can
rebuild after the earthquakes and her sons can go to school.

"If feels good to be employed."

4,490 WOMEN EARN AN INCOME
MAKING OUR PAPER GIFT BOXES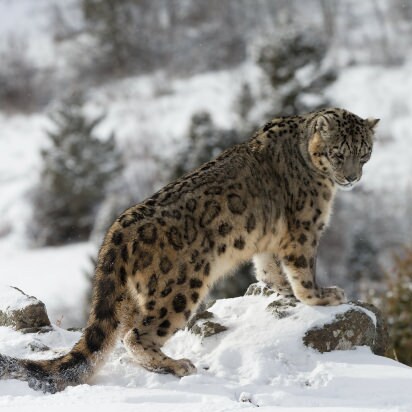 By purchasing paper that's Certified Wildlife Friendly® and Forest
Stewardship Counsil™ certified, we're helping protect 42,000
acres of forest habitat. Aveda is the first company to wrap gifts in
paper with both certifications.

"Habitat for endangered snow leopards is
protected thanks in part to our purchase."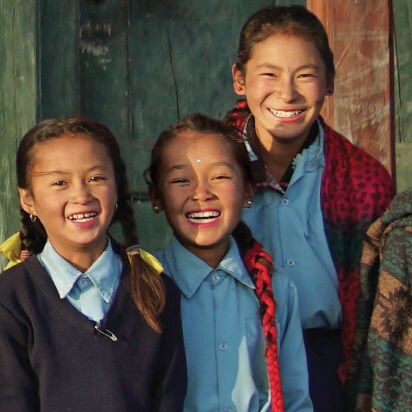 Angdoma (at top) and her friends are planning bright futures for
themselves and their communities, with mothers (all papermakers)
providing so they can go to school.

"I wish to become a nurse. I'll feel happy serving and
treating everyone in my village"

5,885 STUDENTS HAVE BEEN SUPPORTED
BY AVEDA PAPERMAKERS SINCE 2007