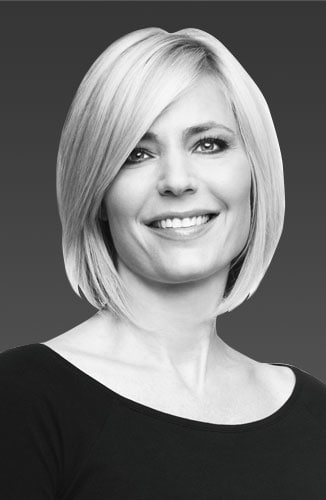 Global Artistic Director, Makeup

Janell is closely involved in product development of seasonal makeup collections for Aveda, and teaches advanced and trend makeup techniques globally. She was named Makeup Artist of the Year in 2008 and 2009 at the North American Hairstyling Awards.
WHY THE BEAUTY INDUSTRY:

Makeup allows me to use my artistry to bring out the individual beauty of every woman I work on and it in turn makes them feel great.
MOST MEMORABLE INDUSTRY EVENT YOU EVER DID:

Congress 2013 was very memorable for me because it was a true reflection of what was inspiring me at that moment. All of the long hours preparing for it paid off; it was gratifying to see it come to life and to be able to share it with such an amazing network of people was truly a gift.
WHY AVEDA:

I am able to do my art, share my passion with others and be aligned with a company that shares the same beliefs as my own.
Nourish-mint™ Rehydrating Lip Glaze
Let nature put a smile on your face. Treat your lips to moisturizing color full of naturally derived ingredients and a refreshing aroma-flavor with certified organic mint.
460/Raspberry Tea
Shiny, natural, nude pink